The Jewels of Uzbekistan exhibited at the Institut du monde arabe
Paris's Institut du monde arabe (The Arab World Institute) and Uzbekistan's Art & Culture Development Foundation are hosting an exhibition that plunges us into the history and ancestral skills of Uzbekistan at the turn of the 20th century.
Issued on: Modified:
1 min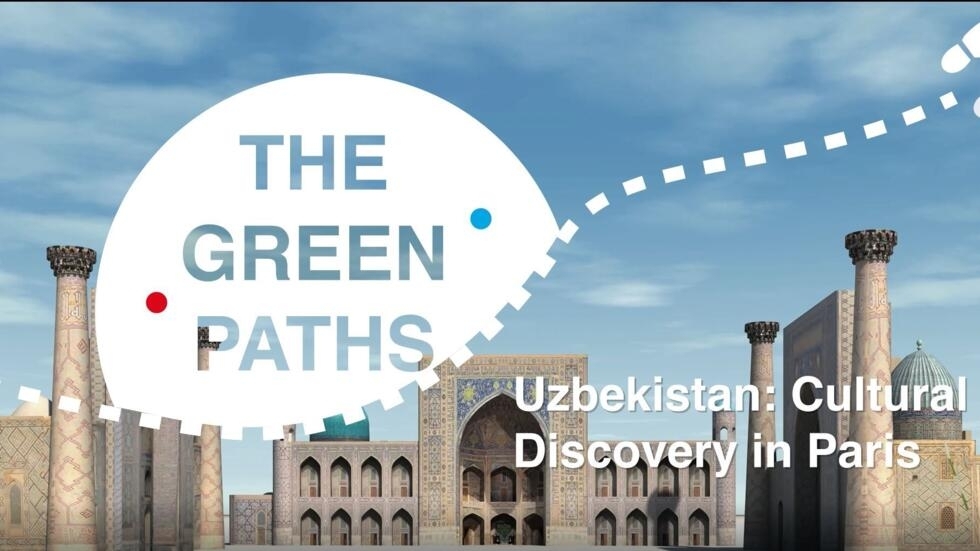 Until June 2023, Paris's Institut du monde arabe is hosting an exhibition dedicated to Uzbekistan's ancient textiles and entitled "On the roads to Samarkand. Wonders of silk and gold". Visitors to the exhibition are able to discover, for the first time, unique historic artefacts never before seen outside Uzbekistan.
Speaking at the IFTM Trade show in Paris last September, Uzbekistan's ambassador to France, Sardor Rustambaev, said his country was "a hidden gem of Central Asia." "Everybody knows about the Great Silk Road and most of the people know about the cities of Samarkand or Bukhara. However, not many of them know that they are located in modern Uzbekistan."
The show presents nearly 300 original pieces across an exhibition area of more than 1,100 m², including jewellery, precious objects and embroideries representative of the treasures of ancient Uzbekistan.
 Earlier this year, another exhibition entitled "The Splendours of Uzbekistan's oases", took place at the Louvre. It displayed the Central Asian country as a crossroads of civilisations and a cornerstone of the ancient Silk Road.
"Samarkand is an almost three-thousand-years-old ancient civilisation, which is the same age as Rome. We were always at the crossroads of different civilisations and nations, and being part of the Great Silk Road, it served as a bridge between East and West, between North and South," Rustambaev said.
 For the first time, Uzbekistan is showcasing its unique culture and history to the French public as well as to the thousands of international visitors eager to see the mysteries of the Silk Road unveiled.
 On the roads to Samarkand. Wonders of silk and gold is at the Institut du monde arabe until June 4, 2023.
 #Uzbekistan #Tourism #Exhibition #Travel #History #Asia #Paris #Samarkand #Art #Museum #Painting #Louvre
Daily newsletterReceive essential international news every morning
Subscribe