YouthADAPT program: Empowering African youth to address climate change
The AfDB's 2023 Annual Meetings took place in Sharm El-Sheikh in Egypt in May. The YouthADAPT program showcases the organisation's commitment to provide funding and support for youth-led climate change adaptation and resilience projects across Africa.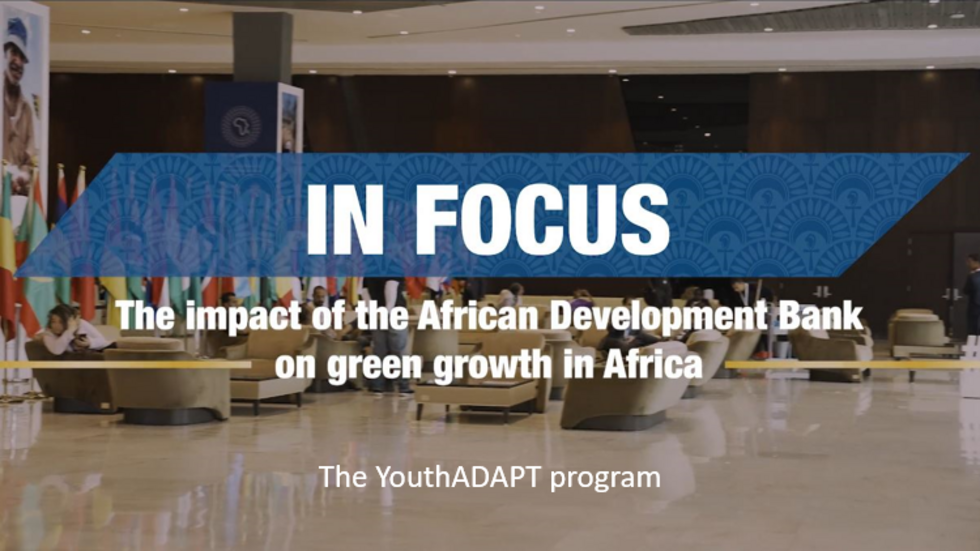 With 60% of its inhabitants under 25 years old, Africa possesses the youngest population on the planet. Fostering the creative and innovative minds of Africa's youth to help combat climate change and take the continent to the next level is one of the main goals of the African Development Bank Group (AfDB) today.
Climate change is a pressing global issue, and Africa is among the regions most vulnerable to its impacts. The AfDB recognises the urgency of addressing climate change on the continent and is taking action through its YouthADAPT program. Since its inception in 2020, the program has so far supported 35 youth-led enterprises in 14 African countries with $3.5 million to drive climate actions in various sectors.
A Pillar of the African Adaptation Acceleration Program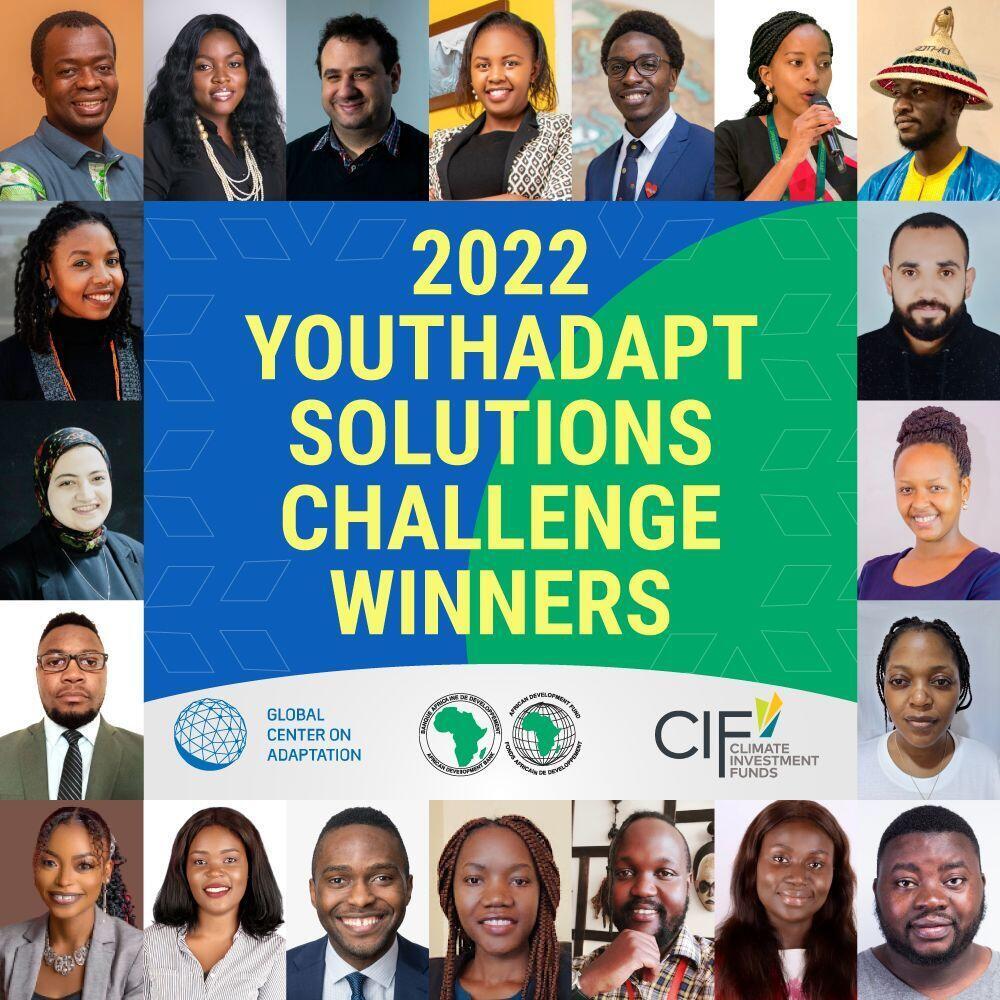 The YouthADAPT Program is one of the four core pillars of the African Adaptation Acceleration Program (AAAP) which aims to strengthen the production of youth-led or owned small to medium sized enterprises to increase climate resilience and boost job opportunities. It aims to empower African youth to address climate change by supporting innovative ideas and projects – in renewable energy, water management or agriculture and food security – that promote climate change adaptation and resilience.
For the Vice President for Power, Energy, Climate & Green Growth at The African Development Bank: "The youth are very innovative, very creative, so they can be at the forefront of trying to help Africa adapt to the impact of climate change."
The program focuses on supporting projects in five key areas: water management, agriculture and food security, renewable energy, sustainable cities and urbanization, and climate-related disasters. By providing funding and technical assistance, the YouthADAPT program is helping to create job opportunities and support economic development on the continent.
Triggering change through the YouthADAPT program
And the program is already making a difference in communities across the continent. One example is Agritech Analysis, led by Maryanne Gichanga, its CEO and co-founder. The company aims to put an end to famine, which threatens at least 21 million people in East Africa.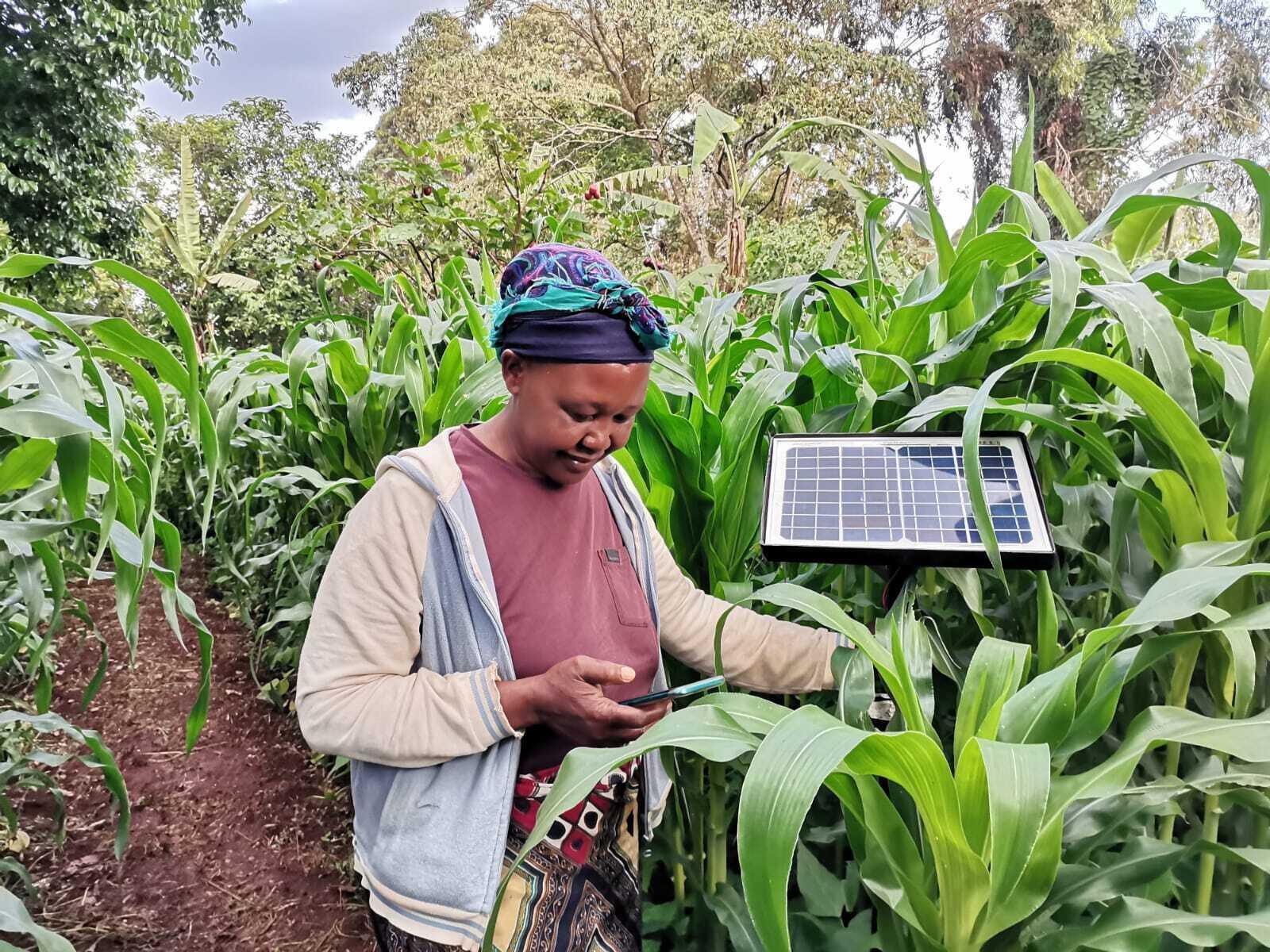 The company uses a crop and soil management tool that leverages AI-powered satellite analytics and IoT sensors (connected devices that detect changes in an environment and collect data) to help small-scale farmers detect and predict the weather, crop pests and diseases, and soil health.
The company is currently working with 2,879 small-scale farmers who reside in the Rift Valley, Central and Eastern parts of Kenya. Their goal is to reach 15,000 small-scale farmers in 20 countries by the end of 2023.
For Maryanne Gichanga, the program helps to improve their business skills, gives access to funding, offers networking opportunities and confers exposure and recognition. She thinks that "the Youth Adapt Program represents a critical opportunity for Africa's young people to play a leading role in shaping their own futures and building a more sustainable world for generations to come."
The AfDB has been supporting dozens of projects like this one across Africa, providing an opportunity to channel the creativity of the continent's young minds to create a more sustainable future for everyone.
The program, whose winners were announced during COP27, is a practical demonstration of how to promote green growth through private-led initiatives, which is the theme of the African Development Bank's 2023 Annual Meetings: Mobilizing Private Sector Financing for Climate and Green Growth in Africa #AfDBAM2023.
Learn more about the YouthADAPT program here.
Daily newsletterReceive essential international news every morning
Subscribe