Russia seeks 20-year jail sentence for Kremlin critic Navalny
Russian prosecutors on Thursday requested a jail term of 20 years for the imprisoned Kremlin critic Alexei Navalny, who denounced Russia's "senseless war" in his last statement to the court. Read our blog to see how the day's events unfolded. All times are Paris time (GMT+2).
Issued on: Modified:
14 min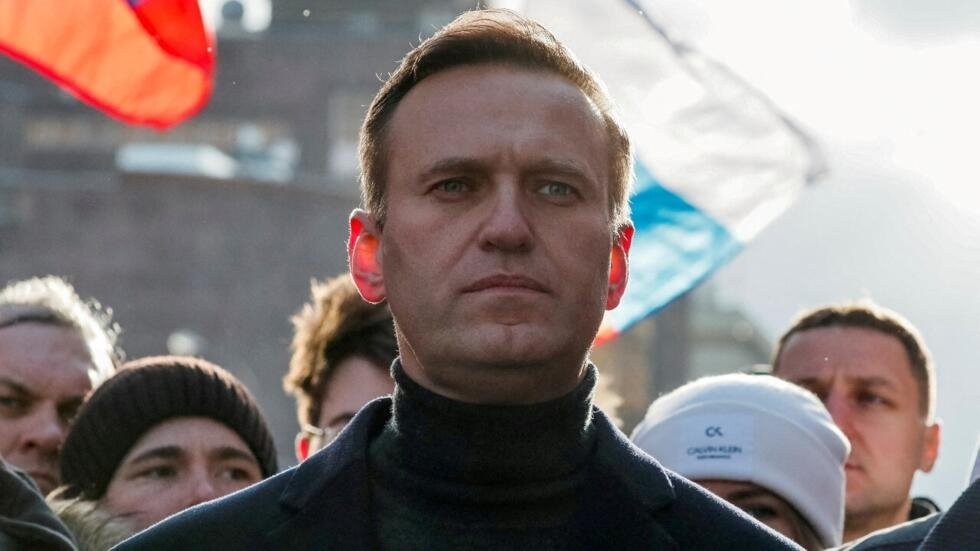 This live blog is no longer being updated. For more of our coverage on the war in Ukraine, please click here.
3:22am: Ukraine's culture minister resigns over funding woes
Ukraine's minister for culture said Friday he had resigned after a "misunderstanding" about the mobilisation of funds for cultural projects as Kyiv battles Russian forces.
"I brought my resignation note to the Prime Minister tonight, due to a wave of misunderstanding about the importance of wartime culture," Oleksandr Tkachenko wrote in a Facebook post.
"During the war both private and budget funds for culture are no less important than for drones, because culture is the shield of our identity and our borders."
The announcement came hours after Ukrainian President Volodymyr Zelensky asked Prime Minister Denys Shmyhal to consider replacing Tkachenko.
"People should feel that budget resources are used fairly and properly," Zelensky said in his nightly address.
10:08pm: Eastern Poland residents hear shooting in Belarus after decommissioned Wagner troops arrive
People living near Poland's border with Belarus said on Thursday they could hear shooting and helicopters after fighters from Russia's Wagner Group arrived to train Belarusian special forces just a few miles from the frontier, compounding their fears the Ukraine war would reach them.
Wagner chief Yevgeny Prigozhin was shown in a video on Wednesday welcoming his fighters to Russia-ally Belarus.
Poland, a former Warsaw Pact member which has been a full member of the NATO military alliance since 1999, began moving over 1,000 troops to the east of the country earlier this month amid rising concern that Wagner fighters in Belarus could lead to increased tension on its border.
9:50pm: Putin launches major Arctic liquified natural gas project
Russian President Vladimir Putin on Thursday launched the first part of Arctic LNG 2, a massive liquified natural gas (LNG) project at Murmansk, in the Arctic.
Arctic LNG 2 is one of Russia's key projects in its drive to open a northern maritime route linking Asia and Europe, something made possible by global warming and the consequent melting of the glaciers.
"I request authorisation to begin transport operations at sea," an operator said during the launch ceremony broadcast on television.
"Permission granted," Putin replied, activating the lever, as Leonid Mikhelson, the chairman of gas giant Novatek stood beside him.
The project, which is estimated to cost nearly €19 billion, aims to achieve a production capacity of 19.8 million tonnes of LNG a year, using three production lines.
7:53pm: Cluster munitions in Ukrainian hands, being deployed in field, says White House
US-supplied cluster munitions are in Ukrainian hands and being deployed in the field as part of Kyiv's battle against Russia, White House national security spokesman John Kirby said on Thursday.
6:35pm: UN chief Guterres condemns Russian attacks on Ukraine Black Sea ports
United Nations Secretary-General Antonio Guterres slammed Russian attacks on military infrastructure overnight near the Black Sea port cities of Mykolaiv and Odesa in southern Ukraine.
"These attacks are ... having an impact well beyond Ukraine. We are already seeing the negative effect on global wheat and corn prices which hurts everyone, but especially vulnerable people in the global south," Guterres said in a statement via his spokesman, Stephane Dujarric.
6:13pm: Russia has still not granted IAEA access to Zaporizhzhia reactor roofs
Russia has still not let the UN nuclear watchdog's team at the Zaporizhzhia nuclear power plant in Ukraine have access to the rooftops of the occupied plant's reactors, the agency said on Thursday as it follows up on Ukrainian accusations of foul play.
"International Atomic Energy Agency (IAEA) experts have carried out additional inspections and walkdowns at Ukraine's Zaporizhzhia Nuclear Power Plant (ZNPP) over the past week – so far without observing any heavy military equipment, explosives or mines – but they are still awaiting access to the rooftops of the reactor buildings," the IAEA said in a statement.
6:06pm:  EU to provide €20 billion for Ukraine defence over next four years
The European Union will provide up to €5 billion a year for the next four years for Ukraine's defence needs via the means of a "dedicated section" under the European Peace facility, the EU's foreign policy chief Josep Borrell, said on Thursday.
"It's still the same tool, the European Peace facility, which has been working very well and we will continue using it but with a dedicated chapter inside it, with a specific funding which can be estimated on the figures I mentioned," Borrell told reporters during a press conference after convening with EU member states' foreign ministers
6:06pm: 'My child was brainwashed': Ukrainian mother finds daughter changed by occupation
When six-year-old Anna-Maria was reunited with her parents after more than a year spent living in Russian-occupied Ukraine, she referred to Russian President Vladimir Putin as "Uncle Vova" and believed him to be "president of the world" – the result, say her parents, of a brainwashing programme by Russia targeting Ukraine's children.
Watch Sam Ball's video report in full below.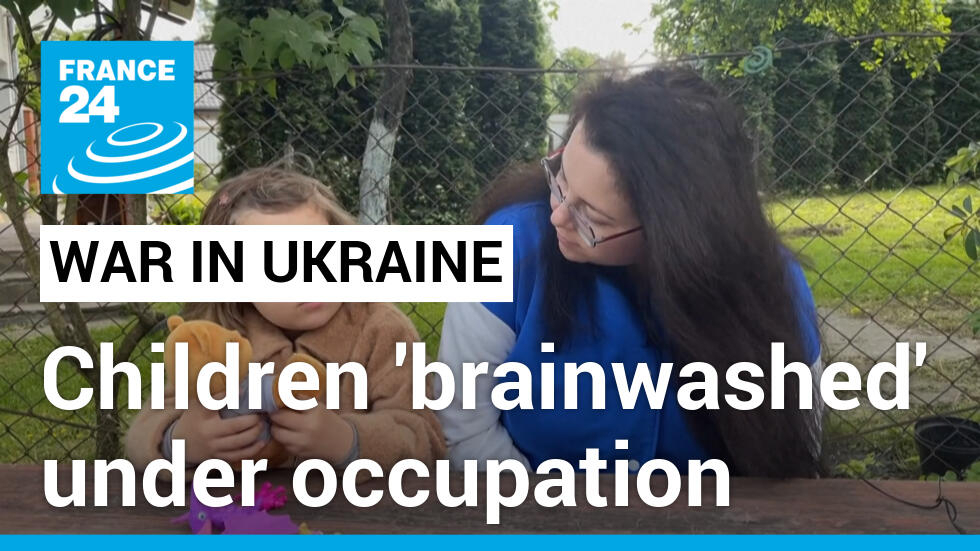 6:02pm: Russia seeks 20 years in jail for Kremlin critic Navalny
Russian prosecutors on Thursday requested a jail term of 20 years for the already imprisoned Kremlin critic Alexei Navalny, who denounced Russia's "senseless war" in his last statement to the court.
The case comes more than a year into Russia's full-scale offensive in Ukraine, which unleashed an unprecedented crackdown on the Kremlin's critics, with many now in exile or in jail.
Russian President Vladimir Putin's most prominent critic, accused of extremism-linked charges, is expected to hear his verdict on August 4.
As the prosecutors' announcement came, the European Union added the chief of the Russian prison camp holding Kremlin critic Alexei Navalny to its sanctions list.
5:45pm: Coming soon on FRANCE 24: Africa under Russian influence
Ahead of the second Russia-Africa summit in Saint Petersburg, taking place from July 27 to 28, FRANCE 24 takes a closer look at Russian influence in Africa.
In a special edition of Reporters, we investigated pan-African influencers suspected of relaying Kremlin ideology. Who are they, what are their networks and how strong is their political influence?
Watch an excerpt of "Africa under Russian influence" on the eve of its online publication below.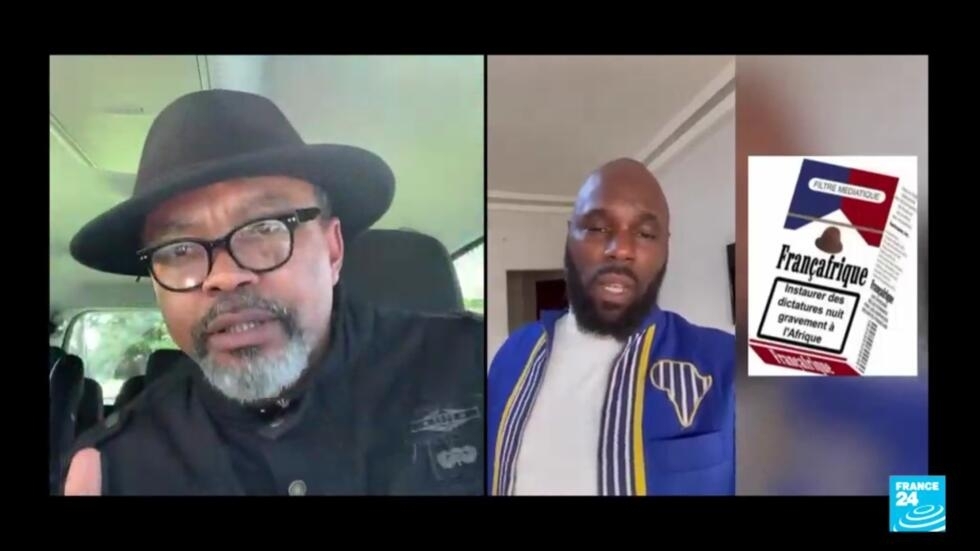 5:12pm: At least three dead after overnight Russian strikes on port cities
The death toll from the third successive night of air strikes on southern Ukrainian port cities has risen to at least three, Ukrainian officials said.
Odesa's Governor Oleh Kiper said a security guard was killed and at least eight other people were hurt.
In the city of Mykolaiv, the city's mayor Oleksandr Senkevych announced the deaths of a married couple.
FRANCE 24's correspondent Gulliver Cragg was live in Kyiv earlier with analysis.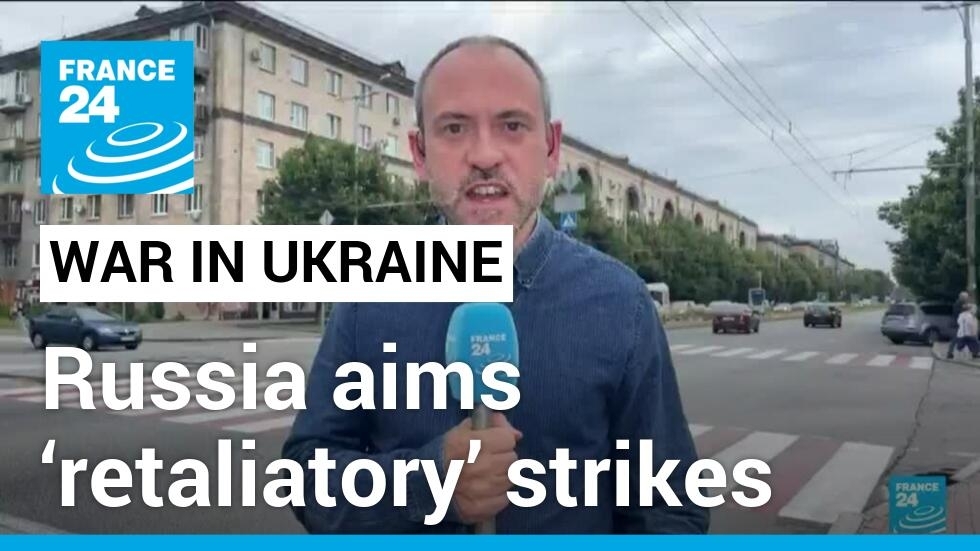 4:36pm: Navalny condemns war as 'senseless' as prosecutors seek 20-year sentence
Russia's leading opposition figure Alexei Navalny, already imprisoned and facing a retrial, denounced Russia's war in Ukraine as "stupid and senseless" at a court hearing on Thursday, according to statements posted by his associates on Telegram.
Russia is "floundering in a pool of either mud or blood, with broken bones, with a poor and robbed population, and around it lie tens of thousands of people killed in the most stupid and senseless war of the 21st century", Navalny said during the closed-door hearing, according to statements posted by his associates on Telegram.
The comments came as Russia's state prosecutors requested a sentence of 20 years in a penal colony for Navalny on charges including extremism, state news agency TASS reported.
TASS cited a lawyer, who said the verdict would be announced on August 4.
3:37pm: Ukraine to receive €1.5 billion loan from World Bank
Ukraine will receive a $1.5 billion (€1.34 billion) loan from the World Bank guaranteed by the government of Japan, Ukrainian Prime Minister Denys Shmyhal said on Thursday.
The funds will be used to strengthen social protection and rebuild the economy, Shmyhal said in a post on the Telegram messaging app
3:03pm: Moscow implements travel restrictions on UK diplomats in Russia
Moscow on Thursday announced that British diplomats working in Russia will need to notify authorities in advance about their movements around the country.
Russia's foreign ministry said it summoned Britain's chargé d'affaires Tom Dodd to inform him of a "notification procedure for the movement of employees of British diplomatic missions".
Moscow said it was introduced in response to the "hostile actions" of London, a key ally of Ukraine. The measures will not apply to the British ambassador and several other diplomats.
2:22pm: Ukraine's PM condemns 'populist' Polish decision to extend Ukrainian grain ban
Ukrainian Prime Minister Denys Shmyhal on Thursday condemned a decision by Poland to extend a ban on Ukrainian grain exports to the European Union as an "unfriendly and populist move".
"During this critical time, Poland intends to continue blocking the export of UA (Ukrainian) grain to the EU. This is an unfriendly and populist move that will severely impact global food security and Ukraine's economy," he wrote on Twitter.
Five central European countries want an EU ban on grain imports from Ukraine to be extended at least until the end of the year. The ban is set to expire on September 15.
Russia has disrupted the grain initiative, destroying the infrastructure of our Black Sea ports and once again provoking a global food crisis.
During this critical time, Poland intends to continue blocking the export of UA grain to the EU. This is an unfriendly and populist move…

— Denys Shmyhal (@Denys_Shmyhal) July 20, 2023
2:19pm: Black Sea ships nearing Russia may be viewed as military carriers, says Ukraine defence ministry
Ukraine's defence ministry said on Thursday it would consider all ships travelling to Russian ports and Ukrainian Black Sea ports occupied by Moscow as potential carriers of military cargo from July 21.
The ministry said in a statement that the Ukrainian armed forces had the means to repel what it called Russian aggression at sea.
1:56pm: Odesa governor says Chinese consulate damaged in Russian attack
A Chinese consular building in Odesa was damaged on Thursday during a third successive night of air strikes on southern Ukrainian port cities, Ukrainian officials said.
Regional Governor Oleh Kiper posted photographs on Telegram showing at least one broken window at the Chinese consulate in the Black Sea city, but there was no sign of any other damage.
Beijing did not immediately comment on the incident.
1:28pm:

 EU says will extend sanctions on Russia through January 
The European Union said on Thursday that it would extend by six months, until January 31, 2024, its sanctions on Russia over the country's invasion of Ukraine.
"These sanctions, first introduced in 2014 in response to Russia's actions destabilising the situation in Ukraine, were significantly expanded since February 2022, in response to Russia's unprovoked and unjustified military aggression against Ukraine," the Council of the EU said in a statement.
11:40am: EU planning €20 billion Ukraine defence fund
The European Union is drawing up plans to set up a €20 billion ($22 billion) fund to be spent over four years to help Ukraine defeat Russian forces, diplomats said Thursday.
Arriving at a Brussels meeting of EU foreign ministers, the bloc's foreign policy chief Josep Borrell said he could not give a figure for the fund before member states had discussed it.
"So we will discuss how to continue supporting Ukraine in the long run, long-run security commitments and guarantees to Ukraine from our side," Borrell told reporters.
"We presented a plan in order to ensure financial support for Ukraine from the next year, which will amount to quite an important amount of money. I hope the ministers will support it."
A Brussels diplomatic source told AFP that the military aid being discussed was €5 billion per year over four years – 2024 to 2027 – even if discussions were in the "early stages".
10:36am: Poland says it is monitoring situation on Belarus border
Poland's defence ministry is monitoring the situation on the border with Belarus and is prepared for various scenarios, it said on Thursday, after Belarus said mercenaries from Russia's Wagner Group would take part in military exercises near the border.
"Poland's borders are secure, we are monitoring the situation on our eastern border on an ongoing basis and we are prepared for various scenarios as the situation develops," the defence ministry said in an emailed statement.
10:27am: Ukrainian grain cannot be left to rot in silos, says German foreign minister
Germany is working with allies to ensure that Ukrainian grain is not left to rot in silos after Russia pulled out of the Black Sea export deal, and will intensify work on getting the grain out by rail, Foreign Minister Annalena Baerbock said on Thursday.
Speaking on the sidelines of a meeting of European Union foreign ministers in Brussels, Baerbock accused Russia of blackmail and trying to use the grain as a weapon at the expense of the world's poorest.
"Hundreds of thousands of people, not to say millions, urgently need the grain from Ukraine, which is why we are working with all our international partners so that the grain in Ukraine does not rot in silos in the next few weeks, but reaches the people of the world who urgently need it," Baerbock said.
Russian President Vladimir Putin has accused Western countries of "perverting" the grain deal, which was brokered by the United Nations and Turkey.
9:12am: 

Ukraine sees third night of Russian attacks on Black Sea port cities
Wednesday evening marked the third consecutive night of Russian attacks on Ukrainian port cities on the Black Sea. Mykolaiv was targeted even though it was not part of the Black Sea Grain deal that Moscow pulled out of three days ago.
FRANCE 24's Gulliver Cragg reports that Ukraine views these recent attacks as indicating that Russian President Vladimir Putin wants to send a clear signal that Kyiv should not export grain via the Black Sea without Russian security guarantees.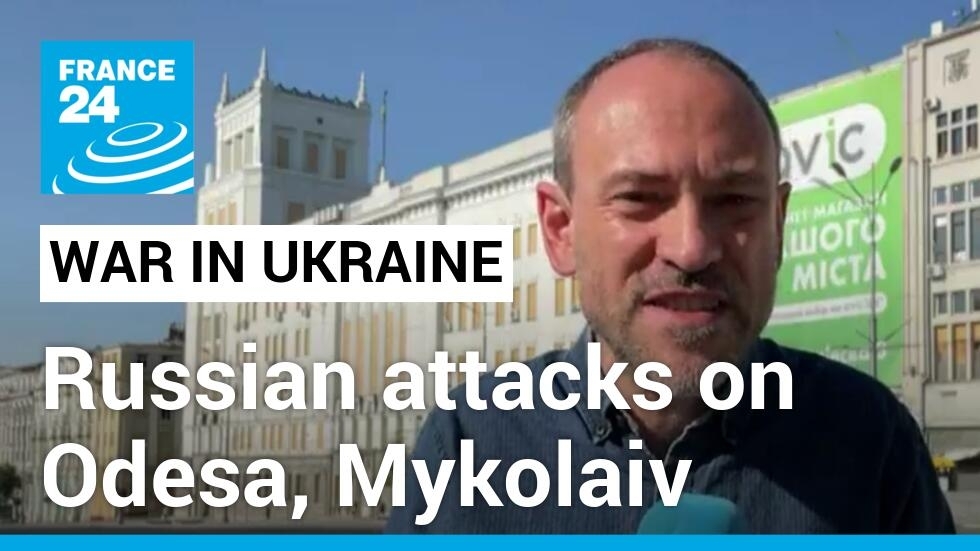 8:49am: Russia will cause a global food crisis with grain deal withdrawal, says EU's Borrell
Russia is responsible for a coming global food supply crisis, the European Union's foreign policy chief Josep Borrell said on Thursday, three days after the Kremlin announced it would suspend an agreement for Ukrainian grain exports via the Black Sea.
"What we already know is that this is going to create a big and huge food crisis in the world," Borrell told journalists before heading into a EU foreign ministers' meeting.
Borrell also accused Russia of deliberately attacking grain storage facilities in the southern port city of Odesa, which he said would further deepen the crisis.
8:48am: Belarus military holding exercises with Wagner fighters near Poland border
Belarus's defence ministry said in a statement on Thursday that the country's military was continuing exercises with fighters from Russia's Wagner Group at a military base near the city of Brest, on the border with Poland.
8:00am: Ukraine says it destroyed five missiles, 13 drones in Russian strikes on Mykolaiv, Odesa
Ukraine's military shot down five cruise missiles and 13 attack drones launched by Russian forces overnight at the southern Mykolaiv and Odesa regions, Kyiv's air force said on Thursday.
It said Russia fired 19 cruise missiles and 19 drones in total, but did not specify exactly where the others struck.
5:45am: Ukrainian attack in Crimea kills one, says governor
A Ukrainian drone attack on Crimea damaged administrative buildings and killed a teenage girl, the region's Moscow-installed governor said on Thursday, days after Kyiv struck a strategic bridge linking it to Russia.
"As a result of an attack by an enemy UAV, four administrative buildings were damaged in one of the settlements in the northwest of Crimea," Sergei Aksyonov said on Telegram.
"Unfortunately, it didn't pass without victims – a teenage girl died."
"All necessary support will be provided to the family," he said, without providing further details of the attack or specifying where it happened.
The report comes a day after a fire at a military site in Crimea that forced authorities to evacuate thousands of civilians.
3:58am: At least 20 wounded in Russian attacks on Ukraine's Mykolaiv and Odesa
Russia launched attacks on the Ukrainian port cities of Odesa and Mykolaiv that wounded 20 people, local governors said early Thursday.
"Russians hit the city centre. A garage and a three-storey residential building are on fire," Mykolaiv Governor Vitaliy Kim wrote on Telegram.
Eighteen people had been wounded and nine of them had been hospitalised, including five children, he added, without specifying their condition or if they had been in the residential building.
He did not give details on the strike.
Mykolaiv Mayor Oleksandr Senkevych posted pictures on Telegram that showed a fire engine working to douse flames in a multi-storey building with its facade partially destroyed. 
"At least five residential high-rise buildings" and around 15 garages were damaged, he said, without giving details.
Key developments from Wednesday, July 19:
A video purporting to show Russian mercenary boss Yevgeny Prigozhin welcoming his Wagner fighters to Belarus surfaced on Wednesday on one of his official Telegram channels. In the video, which was not yet verified, a man whose voice sounded like Prigozhin's is heard welcoming his men, telling them to behave, and saying their training will make the Belarusian army the second best in the world.
Russia continued to launch air attacks on Odesa. Ukrainian officials said the key port will continue its work to export grain. Meanwhile, Ukraine's Foreign Minister Dmytro Kuleba said an alternative to the Black Sea grain deal had to be found and "there are very active discussions now".
Russian President Vladimir Putin will not attend the August summit of the BRICS group of nations in South Africa "by mutual agreement", South Africa's presidency said on Wednesday. Russia will be represented by its Foreign Minister Sergei Lavrov instead, the presidency said in a statement.
Read yesterday's liveblog to see how the day's events unfolded. 
(FRANCE 24 with AFP, AP and Reuters)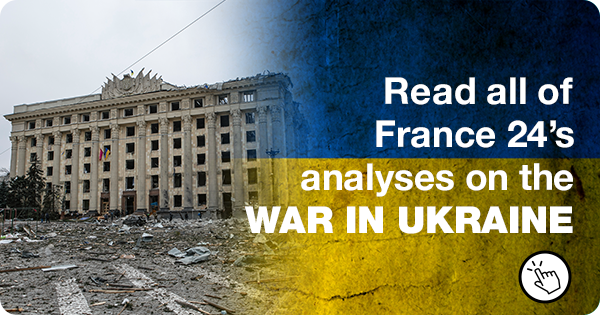 Daily newsletterReceive essential international news every morning
Subscribe