Macron reshuffles cabinet in bid to turn page on crisis-ridden second term
French President Emmanuel Macron reshuffled his government on Thursday as he looks to move on from a series of crises since his re-election last year, government sources said.
Issued on: Modified:
2 min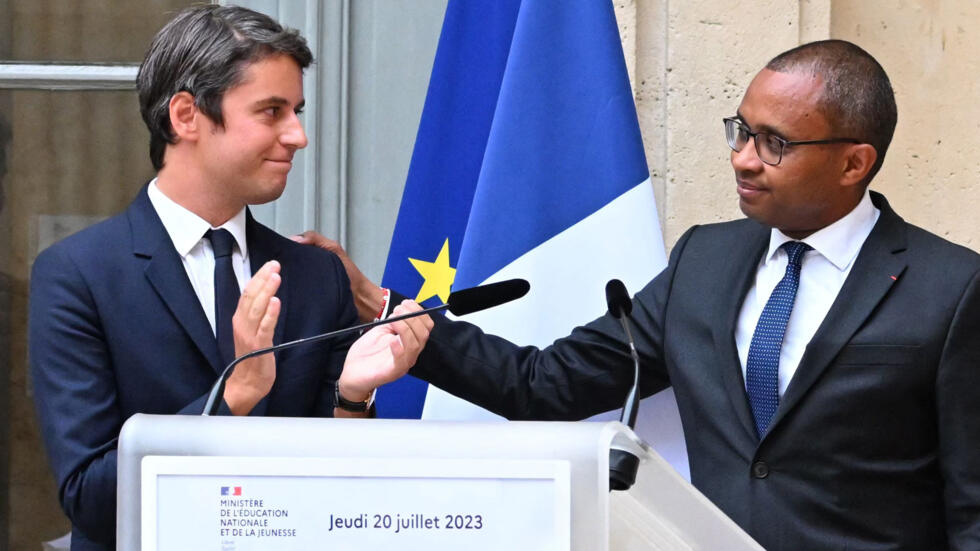 After weeks of speculation that he might change prime minister, the 45-year-old head of state said on Monday that he was sticking with under-fire Elisabeth Borne.
Since his re-election last May, Macron has faced months of fierce street protests over a deeply unpopular pensions reform and was forced into crisis management again late last month when riots erupted nationwide.
Advisors and ministers had long argued over whether the centrist should carry out a major overhaul of the cabinet to signal a fresh start, but in the end the reshuffle was limited in scope.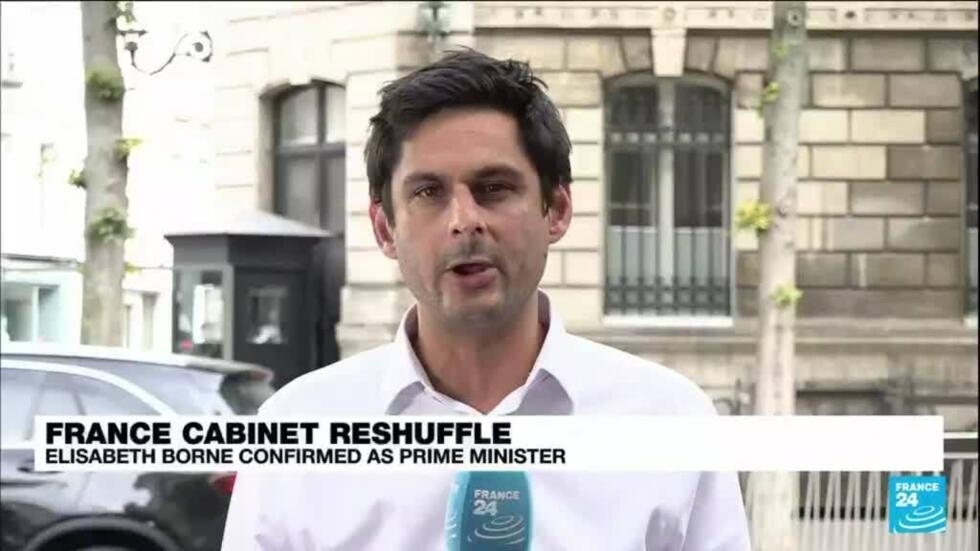 The highest-profile change saw the replacement of Pap Ndiaye, France's first black education minister, who despite a stellar CV as an academic and expert in race relations appeared to struggle in France's raucous political environment.
He was replaced by Gabriel Attal, an ambitious 34-year-old former government spokesman, while other changes took place in the health, housing and social affairs ministries. 
Junior interior minister Marlene Schiappa was also sacked after she became embroiled in a scandal and irked her colleagues by posing for Playboy magazine in the middle of the protests over the pension reform in April. 
Since his re-election last year, Macron has faced months of angry demonstrations over a deeply unpopular hike in the retirement age and was forced into crisis management again late last month when riots erupted nationwide.
Direction awaited 
In April, the 45-year-old head of state promised to spend the next 100 days developing a new roadmap for the remaining four years of his mandate amid criticism that his government lacked a clear vision for the future. 
He is yet to present it publicly or outline his thoughts in detail on the riots, which were sparked by a police officer shooting dead a 17-year-old driver at point-black range during a traffic stop in western Paris. 
The most intense urban violence since 2005 sparked a debate about law and order, immigration, as well as racism and police brutality.
Despite impatience among some ruling party MPs for fresh direction, political scientist Bruno Cautres said the reshuffle "did not send a strong political message." 
"It's a reshuffle to get rid of ministers who were under-performing or did not want to stay," he told AFP.
Crucially he said it did not broaden the political composition of the government, which is in a minority and must rely on opposition parties when voting on legislation. 
Macron was reported to have tried to tempt figures from the opposition Republicans party which has so far remained opposed to a formal coalition with the president's centrist allies in parliament.
Macron's popularity ratings remain low but have begun to recover after suffering a near-record slump in April, with 31 percent of respondents in a July 5 poll saying they had a positive view of him.
(AFP)
Daily newsletterReceive essential international news every morning
Subscribe