US sending more Navy ships, Marines to the Gulf to counter Iran
The US is sending additional warships and thousands of Marines to the Middle East to increase security in the wake of Iranian attempts to seize commercial ships there.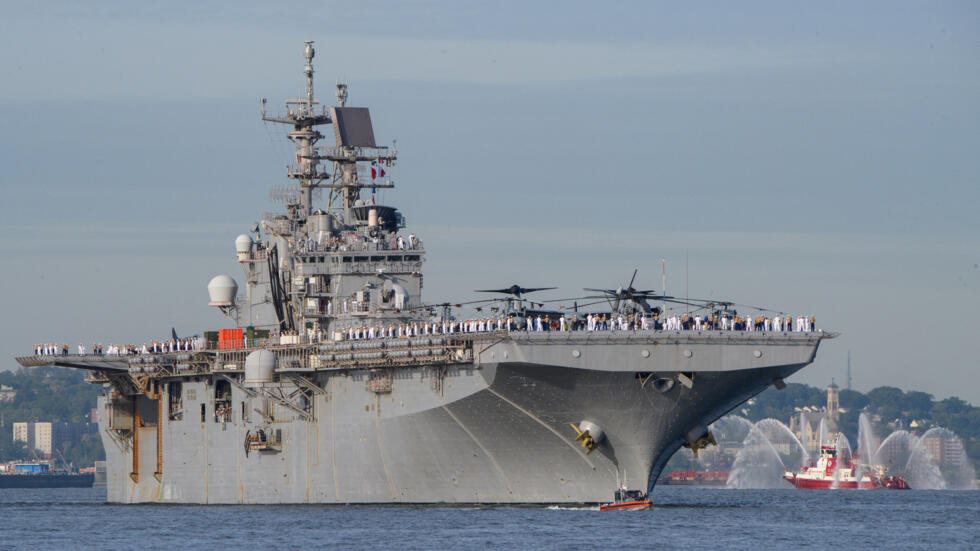 Defense Secretary Lloyd Austin on Thursday approved the deployment of the USS Bataan amphibious readiness group and the 26th Marine Expeditional Unit to the Gulf region, according to US officials.
The readiness group consists of three ships, including the Bataan, an amphibious assault ship. An expeditional unit usually consists of about 2,500 Marines.
In an announcement, US Central Command said the deployment will provide "even greater flexibility and maritime capability in the region."
The announcement did not name the ships, but US officials detailed the units involved in the deployment on condition of anonymity to discuss troop movements.
Along with the Bataan, the group includes two other warships, the USS Mesa Verde and the USS Carter Hall.
The group left Norfolk, Virginia, earlier this month. It was unclear Thursday if all three ships would continue into the Gulf region.
The deployment comes on the heels of decisions in recent weeks to send the USS Thomas Hudner, a destroyer, and a number of F-35 and F-16 fighter jets to the region.
There also have been A-10 attack aircraft there for several weeks in response to the Iranian activity.
Iran tried to seize two oil tankers near the Strait of Hormuz early this month, opening fire on one of them.
The fighter aircraft are intended to give air cover for the commercial ships moving through the waterway and increase the military's visibility in the area, as a deterrent to Iran.
Gen. Erik Kurilla, who heads Central Command, said the additional forces "provide unique capabilities, which alongside our partner nations in the region, further safeguard the free flow of international commerce and uphold the rules based international order, and deter Iranian destabilising activities in the region."
(AP)
Daily newsletterReceive essential international news every morning
Subscribe