'Three times the Soviet-Afghan war': New data sheds light on scale of Russian deaths in Ukraine
Close to 50,000 Russian soldiers have died in the invasion of Ukraine, according to the first independent statistical analysis of the country's war dead – a joint effort by independent Russian media and a German-based data scientist that uses Russian data to shed light on one of Moscow's most closely guarded secrets. 
Issued on: Modified:
4 min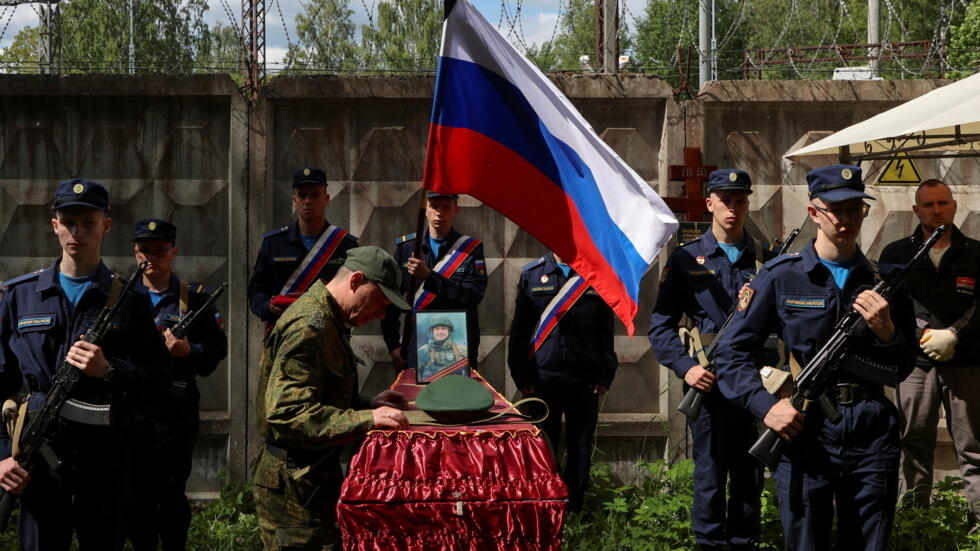 "Roughly 47,000" lives lost – such is the devastating human cost for Russian forces of President Vladimir Putin's "special military operation" in Ukraine, according to the first independent estimate of Russian casualties since the start of the invasion in February 2022. 
The figure, which significantly exceeds Moscow's official death toll, was put forward in a study published on July 10 by the Russian independent media Meduza and Mediazona, in partnership with data scientist Dmitry Kobak from the University of Tübingen in Germany. 
"In 15 months of fighting (from February 24, 2022, to late May 2023), three times more Russian soldiers died in Ukraine than Soviet troops over 10 years of war in Afghanistan," the study's authors wrote on the Meduza website. 
"When factoring in the number of men wounded so seriously that they did not return to military service, Russia's total casualty count rises to at least 125,000 soldiers, based on our calculations," they added.  
A new source: inheritance claims 
The death toll from the war in Ukraine, which has prompted the Kremlin to order a partial mobilisation of military reservists, remains largely shrouded in mystery, with both Moscow and Kyiv offering scant detail about military losses.  
Officially, Russia has acknowledged fewer than 6,000 deaths since the start of the war, a widely disputed figure that was announced back in September 2022. Since then, Moscow has remained tight-lipped on the subject.  
Russian casualty figures put forward by the Ukrainian and US authorities – ranging between 35,000 and 60,000 fatalities for 2022 alone – should also be treated with caution, Meduza warns. 
So far, journalists at the BBC have carried out the only independent effort to assess Russian combat casualties, working in partnership with Mediazona to track down all deaths reported on social media and in the Russian press. They were able to certify 26,801 deaths, though warning that the "real death toll is much higher". 
The latest study by Meduza and Mediazona goes a step further by exploring a previously untapped source, said Ilya Kashnitsky, a demographer at the University of Southern Denmark, noting that the independent media outlets "were able to access truly unique data: inheritance claims". 
By poring over more than 11 million inheritance claims filed with Russian authorities since 2014, the investigators were able to establish the "excess mortality" among men of fighting age since Russian tanks rolled into Ukraine in February 2022 – meaning how many more died than normal over such a time frame.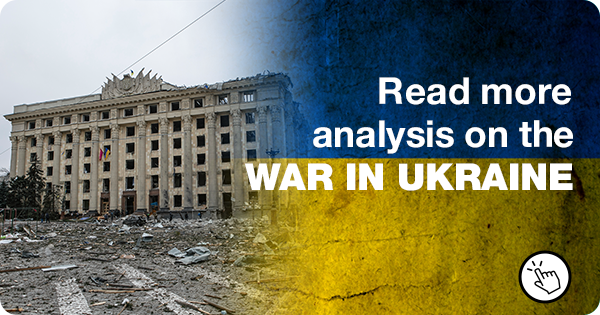 A tried and tested statistical concept, excess mortality has been used to assess deaths caused by pollution, those linked to natural disasters and, more recently, to paint a more accurate picture of the number of victims of the Covid-19 pandemic. 
The method has seldom been used to investigate casualties of war, said Kobak at the University of Tübingen, who has spent years digging beneath the official data provided by Russian officials. 
"I know of only one other example, which concerns the war in Nagorno-Karabakh in 2020, where one of my colleagues used excess mortality to try to assess the real number of victims on the Armenian and Azerbaijani sides," he said. 
Deaths by Covid vs deaths by war 
The pandemic has served as a major catalyst for the use and development of such statistical techniques. In particular, it has enabled data scientists to "refine the methods used to establish what constitutes a baseline mortality scenario", said Kashnitsky.  
In the case of the Ukraine war, however, Covid-19 was mostly an obstacle for investigators seeking to establish casualty numbers. 
"At the start of 2022, the virus was still circulating in Russia, so we had to find a way to distinguish the deaths linked to the war from those that could be attributed to Covid-19," Kobak explained. 
The solution was to calculate women's excess mortality from the coronavirus – which can be assumed to equal men's – and subtract it from the overall excess mortality observed among men, leaving only deaths attributable to the war.  
"Of course, it is possible that the war may have caused an uptick in the number of suicides or violent deaths among men of fighting age," Kashnitsky cautioned, though adding that the numbers would not be large enough to distort the study's findings. 
Moreover, official data accessed by Kobak appears to corroborate the conclusions drawn from the analysis of inheritance records.  
The data scientist was able to examine Russian death registers between 2016 and 2022, broken down by age and sex. His estimate of the excess mortality of men aged under 50, compared with women, throughout 2022 gave him an idea of the number of victims of the war between February and December of that year. 
His assessment that around 24,000 Russian soldiers were killed in 2022 was roughly in line with the figure obtained from the analysis of inheritance claims (around 25,000). 
The absence of death registers for 2023 means casualties for the first six months of this year are harder to estimate, Kobak conceded, noting that "not all deaths lead to an inheritance claim and not all inheritance claims are linked to battlefield deaths". 
That is why the study puts the total Russian death toll at "between 40,000 and 55,000" – a relatively broad estimate that is no less striking, suggesting a minimum of 15,000 Russian soldiers have died in the first six months of 2023 alone. 
This article was translated from the original in French.
Daily newsletterReceive essential international news every morning
Subscribe