'A strong gesture': French delivery of SCALP missiles to Ukraine marks shift in Western strategy
French President Emmanuel Macron announced on Tuesday that SCALP missiles, capable of striking the Russian army at long range, would be delivered to Ukraine. Western countries had previously been hesitant to fulfil Ukraine's long-standing request for these weapons for fear of escalating the conflict.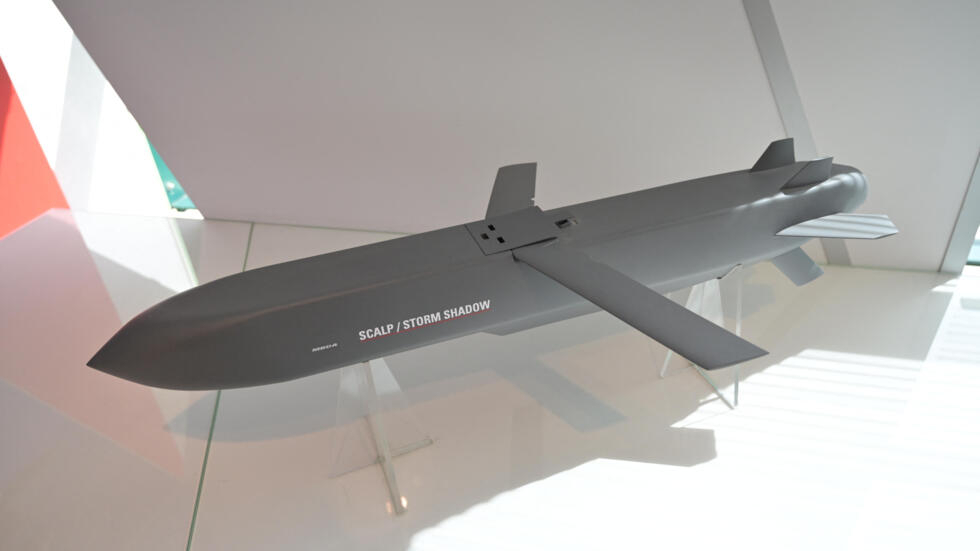 French President Emmanuel Macron caused quite a stir when he announced the delivery of long-range SCALP missiles to Ukraine on Tuesday July 11, upon his arrival at the NATO summit in Vilnius. "This is a strong gesture," said Guillaume Lasconjarias, a professor at the Paris-Sorbonne University, military historian and former NATO researcher. "France is giving the Ukrainian air force the ability to better support the counteroffensive, and further inland." 
This air-launched cruise missile was developed jointly by France and the UK, the latter of which has been supplying Ukraine with its own version of the SCALP, the Storm Shadow, since May. With a range of over 250 kilometres, it will enable Kyiv to reach Russian-controlled areas in the eastern part of the country. A French military source told AFP that the SCALPs were already in Ukraine. 
From political risk to stealth
Until now, NATO member countries, including France, had felt that long-range weapons could represent a "political risk", according to Swiss military expert Alexandre Vautravers. "This type of weapon raised questions in the sense that the Ukrainians could use them to bomb critical infrastructure on Russian territory," said Vautravers. "The West thought that if the Ukrainians managed to target an air base, then they could target a hydroelectric dam, a nuclear power station or even Moscow's Red Square."  
But today, long-range missiles are seen in a different light. Since the SCALP missile has standoff capabilities – meaning that it can be fired from a safe distance away – it won't be dropped directly from the front line. "We should not assume that these weapons will hit civilian infrastructure situated 250 kilometres inside Russian territory," said Vautravers. "Furthermore, Russia's anti-aircraft defence system is so effective that Ukrainian aircraft are forced to drop their weapons from 100 kilometres behind the front line." 
This new weapons capacity will help the Ukrainians to continue with their counteroffensive. Such capability is "critical for Ukraine's forces to disrupt Russian logistics as well as command and control", Ivan Klyszcz, a researcher at the International Centre for Defence and Security in Estonia, told AFP. Furthermore, SCALP strikes could help "with Ukraine's current approach, which is to advance slowly so as to protect its forces and reduce losses to the extent possible," said Klyszcz. 
Read more'A large part of the Ukrainian counteroffensive hasn't been put into action yet'
SCALP missiles can target bunkers and specific infrastructure behind the Russian front line, as they are extremely accurate. They are also difficult to detect, which means that the probability of the missile hitting its target is very high. 
Kyiv has promised Paris not to use these missiles outside of its internationally recognised borders. However, those on France's right and far-right political spectrum feel that this promise is insufficient. 
Bringing Russia to the negotiating table
Long criticised for having maintained relations with Russian President Vladimir Putin in hopes of bringing a rapid end to the conflict, Macron has made a notable shift in stance since the end of 2022. Given that the French president continually expresses support for Kyiv, Vautravers says he is "not at all surprised by Emmanuel Macron's announcement". 
Nor is the delivery of such long-range cruise missiles a first. The British government supplied Ukraine with Storm Shadow missiles in May, and the Russians have already announced having captured one without destroying it. This means that Russian engineers are now attempting to copy its technology. Vautravers feels that the new missile deliveries are above all a publicity stunt: "France is under pressure, like many other countries. It is in a sort of race to see who can help Ukraine the most."  
The aim of sending long-range missiles to Ukraine is to bring Russia to the negotiating table, according to Jean-Pierre Maulny, deputy director of the French Institute for International and Strategic Affairs (IRIS). "The Westerners want to give Zelensky all the means he needs to ensure the success of the Ukrainian counteroffensive," said Maulny in a televised interview with FRANCE 24. "They want to show Putin that this aid will continue over the long term, that they will provide unfailing support, and therefore that Putin cannot win this war."
The French army's SCALP missile stocks are estimated at 400 or fewer, depending on the source. Their unit price is €850,000, according to the French Institute of International Relations (IFRI). The number of missiles delivered to Ukraine has not been specified. The number "is quite significant, but keeps French stocks well above the capabilities we need for the defence of France", said a military source. 
Kremlin spokesperson Dmitry Peskov announced in a press conference that France's move was a "mistake" and that Russia would be forced to "take countermeasures" in its war in Ukraine.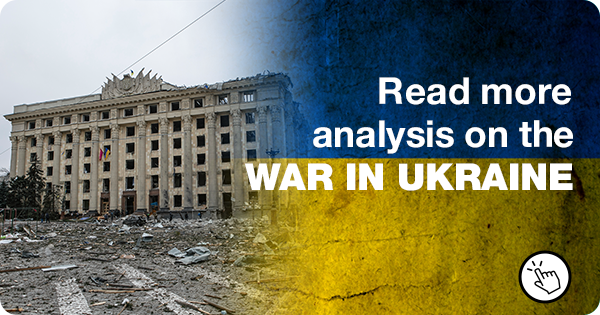 This article has been translated from the original in French. 
Daily newsletterReceive essential international news every morning
Subscribe